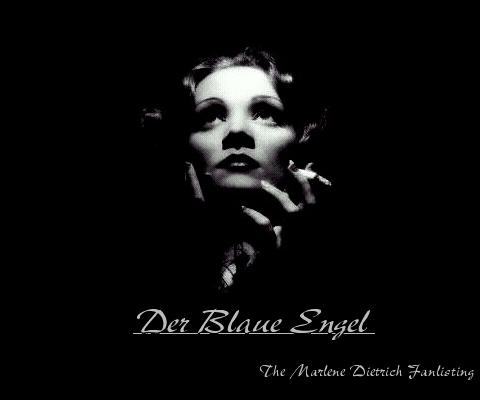 What is a Fanlisting?
A fanlisting is a place for all fans of a particular movie, actor singer, or in this case physical characteristic, to come together. It is a web clique that lists fans of a particular subject. Unlike most web cliques, a person does not need a web site in order to join. Fans from around the world submit their information to their approved fanlisting and they are then listed to show their love for the subject.
Who is Marlene Dietrich?
Born Marie Magdelene Dietrich von Losch in Germany on 27th December 1901, Marlene Dietrich rose to world prominence in the 1930 film 'Der Blaue Engel' (transl. 'The Blue Angel'). On her arrival in Hollywood in 1930 she embarked on a highly successful screen career before turning her energies on cabaret performing during WWII. She continued to combine working in movies and touring in with her cabaret act until the 1970s when her failing health stopped her remarkable career.
She died on 6th May, 1992.
For a more detailed biography go to IMDB.
So if you want to proclaim your esteem for Marlene Dietrich to the world, this is the place to be.