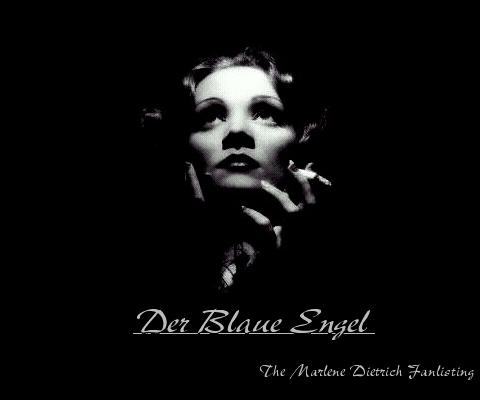 "It's the friends you can call up at four A.M that matter." - Marlene Dietrich
Welcome to 'Der Blaue Engel' ~ The Fanlisting for Marlene Dietrich, listed at the Fanlisting Network . If you are not sure what a Fanlisting is, or want to know a little bit more about Marlene Dietrich, have a look through the About section.
If you experience any difficulty in joining this fanlisting, or with updating your information, please e-mail me or fill out my contact form.


Fanlisting Statistics:
Opened on 15th June 2005.
Last updated: 23rd March 2022
Member count: 143
Pending members: 0
Newest members: Kris
Script used: Enthusiast
Previous owner: Gill, thank you :)