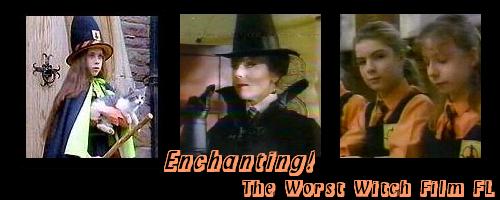 &nbsp
Home | About | Rules | Codes/Buttons | Join | Member List | Edit | Extras
What is a Fanlisting?

A fanlisting is a place for all fans of a particular movie, actor singer, or in this case physical characteristic, to come together. It is a web clique that lists fans of a particular subject. Unlike most web cliques, a person does not need a web site in order to join. Fans from around the world submit their information to their approved fanlisting and they are then listed to show their love for the subject.
The Worst Witch TV Film?
Based on the first book in the children's series by Jill Murphy, 'The Worst Witch' tells the story of Mildred Hubble, a first year witch at Miss Cackle's Academy who struggles to keep out of trouble. She quickly become famous for being the "worst witch in the entire school" failing her potions test and generally making a mess of everything she tries to do. Matters are made worse when she accdentally turns her arch-enemy and scary Miss Hardbroom's favourite, the academically perfect Ethel Hallow, into a pig. So when it's announced that the Grand High Wizard is coming to Miss Cackle's Academy to celebrate Hallowe'en and that her class are to chosen for the broomstick formation team, Mildred determines to prove herself. But using Ethel's spare broom and with an evil witch plotting a take-over can Mildren ever prove her worth?
For a more detailed information go to IMDB Entry.
So if you want to proclaim your esteem for The Worst Witch TV Film to the world, this is the place to be.