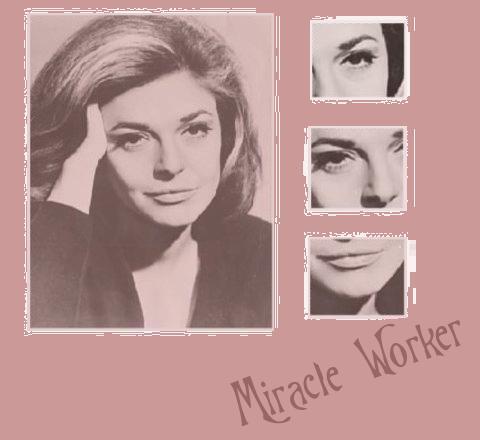 Biography | Filmography | Quotations | Trivia | Gallery
Trivia:
Awards won: one Oscar, two Emmys, two Golden Globes, two Tonys and 1 Bafta.
Anne and Mel were married on August 5, 1964 at the New York City Hall. They asked a passer-by to be the witness for their wedding.
Was 5' 6 1/2" tall.
Measurements: 38-23-35.
She received her star on the Hollywood Walk of Fame for her work in television. You can find the star at 6368 Hollywood Boulevard.
She was just 6 years older than Dustin Hoffman when she played his girlfriend's mother in 'The Graduate'.
Shared her birthday (17th September) with John Ritter, Roddy McDowall and Cliff Montgomery
Mel Brooks bought Anne the rights to the Helen Hanff book "84 Charing Cross Road" for her birthday. She later starred as Hanff in the film.
Anne surprised Shirley MacLaine, her co-star in The Turning Point, during an argument scene by throwing a drink in her face.
Anne worked with Mel Brooks on 6 movies/TV programmes: Blazing Saddles, The Elephant Man, To Be or Not to Be, 84 Charing Cross Road, Dracula: Dead and Loving It, Annie, the Women in the Life of a Man.
Anne was appearing on Broadway in 'Mother Courage' when she won her Academy Award for 'The Miracle Worker' so she was presented with the gong on stage in New York by Joan Crawford.
Was a leading choice to play the mother in Terms of Endearment (1983).
In 1967, she accepted the Oscar for "Best Actress in a Leading Role" on behalf of Elizabeth Taylor, who wasn't present at the awards ceremony
Ç Back
An Enamoured fanlisting - Inamorata Presentations.