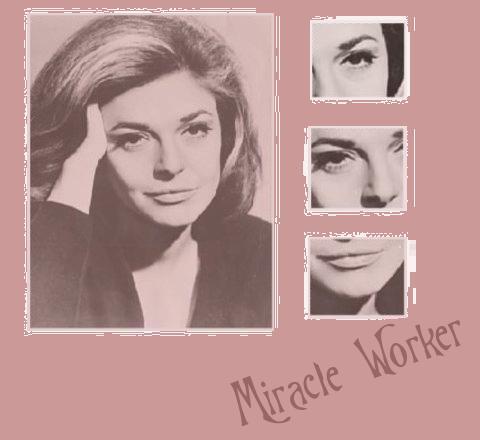 Biography | Filmography | Quotations | Trivia | Gallery
Personal Quotes:
On Marriage
:
You'll know when you find the right person ... So just hurry up once you find them ... Because the sooner you get settled in, the sooner you can learn the right way to argue ... And the woman always wins ... If you don't enjoy the fights with your significant other, you have to try again ... Until you get it right ... And even then you should fit in at least one fight a day ... That's what love is.
On her husband, Mel Brooks
:
I don't quite jump for joy, but I am awfully glad to see him.
On husbands in general
:
The best way to get most husbands to do something is to suggest that perhaps they're too old to do it.
On The Producers
:
This will be the 200th time I've seen the show.
On Work
:
There are always good parts. They may not pay what you want, and they may not have as many days' work as you want, they may not have the billing that you want, they may not have a lot of things, but the content of the role itself I find there are many roles.
On 'The Graduate'
:
To this day, when men meet me, there's always that movie in the back of their mind.
Movie Quotes:
To Be or Not To Be
:
Colonel Erhert: Mrs Bronski! Mrs Bronski! Mrs Bronski!
Mrs Bronski: We're all here.
Ç Back
An Enamoured fanlisting - Inamorata Presentations.