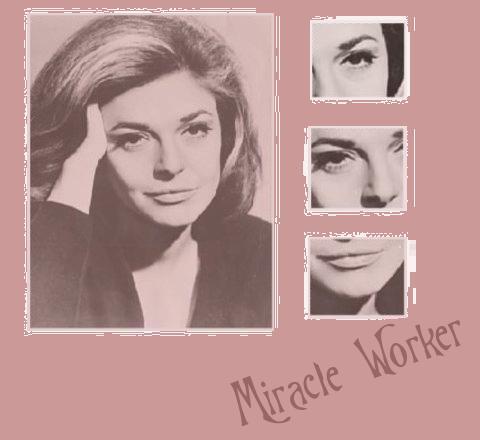 Welcome to Miracle Worker
Hello, welcome to 'Miracle Worker' ~ A mini site for Oscar-winning actress Anne Bancroft, incorporating the TFL listed Fanlisting. If you are not sure what a Fanlisting is have a look through the this section.
If you experience any difficulty in joining this fanlisting, or with updating your information, please e-mail me or fill out my contact form.



Fanlisting Statistics:

Opened on: 21st July 2005
Last Updated: 25th October 2023
Member Count: 24
Newest Member: MarikEn
Site design by Lexa; Maintained my Lexa and Kelz
---
We are not affiliated in any way with Anne Bancroft, her family or estate. Photos belong, and are copyrighted, to their respective photographers. No copyright infringement is intended. This is a non-profit fansite.
An Enamoured fanlisting - Inamorata Presentations.