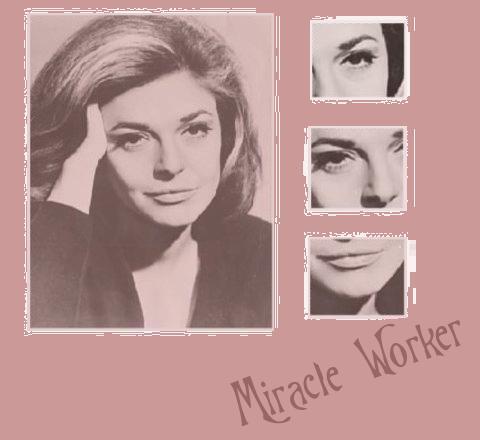 Welcome to Miracle Worker
Hello, welcome to 'Miracle Worker' ~ A mini site for Oscar-winning actress Anne Bancroft, incorporating the TFL listed Fanlisting. If you are not sure what a Fanlisting is have a look through the this section.
As of April 2015 there is an issue with the forms on this fanlisting. They may, or may not work as desired. If you wish to join this fanlisting, update your information or have just have a chat please e-mail me or fill out my contact form. I'm sorry for this temporary inconvenience. Thank you for your understanding.



Fanlisting Statistics:

Opened on 21st July 2005.
Last updated: 23rd December 2019
Member count: 24
Pending members: 0
Newest members: MarikEn
Script used: Enthusiast
Site design by Lexa; Maintained my Lexa and Kelz
---
We are not affiliated in any way with Anne Bancroft, her family or estate. Photos belong, and are copyrighted, to their respective photographers. No copyright infringement is intended. This is a non-profit fansite.
An Enamoured fanlisting - Inamorata Presentations.